About my Studio
I'm a conservation architect and heritage consultant.
I help you unlock potential.
---
Historic buildings bring so much to our lives. They tell us stories about our past and connect one generation to the next. By caring for them, we breathe new life into old places and strengthen our communities.
You might be a community group, a local council, or the lucky owner of a listed building. You know only too well that historic buildings bring challenges before they bring opportunities. I see myself as a problem solver, because enabling these places to thrive can be a complex process.
At every stage I'm there to guide you, from initial funding and feasibility, through listed building consent and getting the builders in, to the moment a building opens its doors once more. I know both the processes and the pitfalls, and I know who to bring on board and when.
But I also know that every project is different. Understanding your particular obstacles and listening to everyone's perspectives is an important part of finding the right solution and the happy place for everyone involved.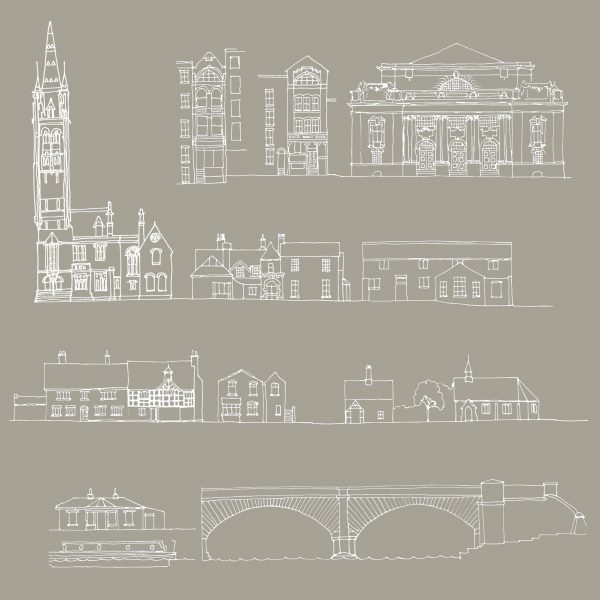 Bernadette Bone
---
I've always had a deep interest in old buildings – how they came about, the people who built them, how their aesthetics sit in the timeline of architectural history, how they can be repaired, and how new interventions can bring them new life.
Working with communities
But at the heart of all the projects I have been involved in are the communities and people that live in and enjoy the buildings. I always appreciate the effort and commitment that community groups put into heritage-led projects, and when I founded BB Heritage Studio in 2014 it was with the key aim of supporting these projects, ensuring that historic places can continue to tell the stories of their communities.
More than a conservation architect
My role often extends far beyond that of conservation architect, and it's as much about the future as about the past. That's what makes every project so worthwhile. At Islington Mill in Salford, for example, I've been just as involved in supporting its continuing importance as the home of a creative community as I have in conserving and sharing the deep history of the buildings.
Early in my career I worked for practices that combined contemporary architecture with a careful and considered approach to the historic environment. I then developed my specialism in building conservation in the big practice environment of BDP. There I gained a Post Graduate Diploma in Building Conservation and accreditation as a conservation architect through the RIBA.
Collaborating with others
I work with clients in the public, private and third sector, developing my ability to think from a strategic level through to the detail, find solutions to complex problems, and work closely with stakeholders and fellow professionals.
Alongside my work with clients, I've been on the RIBA design panel 'Places Matter' and a trustee of a community-run heritage asset. I am now on the Blackburn Diocese list of 'Quinquennial Inspection' architects (we inspect church buildings every five years), and I sit on Manchester's Historic Buildings and Conservation Areas Panel. It seems that castles and cathedrals still hold as much fascination for me as they always have.
---
If you'd like to talk about how I might be able to help with your heritage project, get in touch.